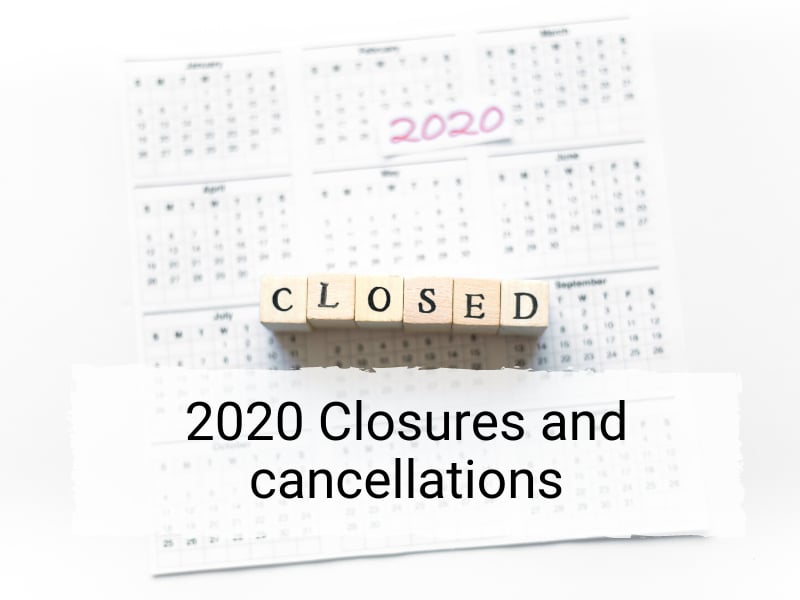 Events
Wisconsin haunted houses & Halloween events closed in 2020
2020 has been a rough and uncertain year for all of us. Haunted houses and other Halloween events we're aware of that have announced closures and cancellations in 2020 and beyond are listed below. We'll continue to update this list throughout the season. Please let us know if we're missing any events.
Updated: 10/23/2020
Cancelled in 2020
Events
Trick-or-Treat
Antigo, City of
Bayside, Village of
Bay View
Beloit, City of
Beloit, Downtown
Boyd, Village of
Chilton, City of
Deerfield, Village of
De Pere, Downtown
Eau Claire, Downtown
Fond du Lac, Downtown
Glendale, City of
Menasha, City of
Menasha, Downtown
Menominee, City of
Milwaukee, City of
North Bay, Village of
Oregon, Village of
Rhinelander, Downtown
Shorewood, Village of
Sun Prairie, Downtown
Sussex, Downtown
Tomahawk, City of
Viroqua, City of
Viroqua, Downtown
Watertown, City of
Watertown, Downtown
West Milwaukee, Village of
Whitefish Bay, Village of
Whitelaw, Village of
Wisconsin Rapids Trunk or Treat
Permanently Closed
View more permanently closed events on our Haunted Attraction Graveyard page.
---
---
---
---
March 21st, 2023 12:46 p.m. CDT 16