About Us
We've been providing up-to-date Halloween event information in Wisconsin for over 20 years!
Haunted Wisconsin is a locally owned and locally focused entertainment resource highlighting spooky businesses and happenings through news, guides and an extensive event calendar.
How we got started...
The idea for Haunted Wisconsin began in early October 1998 while searching for haunted houses to attend. At the time, only a handful of nationwide haunted house websites existed. These sites typically had out-of-date information, no contact information and listed haunts that had been closed for several years. Local newspapers were the best resource but didn't publish the information until the last couple weekends of October.
With Andy's skills as a computer programmer and Jenny's love of Halloween, we pondered with the idea of creating our own website. We decided to give it a go and HauntedWisconsin.com was officially on the World Wide Web in the spring of 2000.
What we do...
In addition to haunted houses, over the years we've expanded to include information on a variety of Halloween happenings including pumpkin patches, ghost tours and Halloween stores. Visitors can easily sort through our event directory by location, dates open, event type, wheelchair accessibility and recommended ages.
We work with local events and scour the web and social media to gather information. Our goal is to provide the most up-to-date information which is why our main event directory is reset annually and event information is updated as soon as we're aware of changes.
Why we do it...
We're huge Halloween enthusiasts and pride ourselves on being a resource that helps fellow enthusiasts and event operators. We work hard to gather information and spread the word about all the various types of Halloween events that take place throughout the state.
Who we are...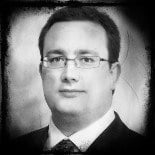 Co-Founder
Andy is the brains behind all of the programming and code that goes into the site. Without Andy, HauntedWisconsin.com would not exist!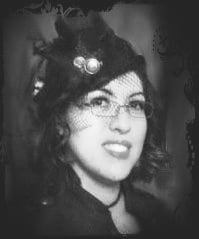 Co-Founder
Jenny works on everything on the site including, but not limited to, research, basic coding, updates, emails, advertising, and social media.