Advertise With Us
We've been researching and providing information on Wisconsin's Halloween happenings for over 20 years!
Since the beginning, our goal has been to help promote and provide up-to-date information on the many Halloween and fall fun events & activities throughout Wisconsin. We do this by clearing our event directory every year so only events with information for the current year are displayed.
HauntedWisconsin.com is Wisconsin's largest & oldest Halloween resource
Over the years we have grown to become the definitive online resource for everything Halloween in Wisconsin including; pumpkin patches, haunted attractions and trick-or-treat dates & times. Visitors are able to search for events in a variety of ways, add events to their favorites list, and vote for their favorite haunted attractions. Staying updated is easy with weekly newsletters in September & October, and posts on social media.
Download our 2023 Rate Card
Advertising options, rates, site traffic and social media stats can be found on our Rate Card (PDF).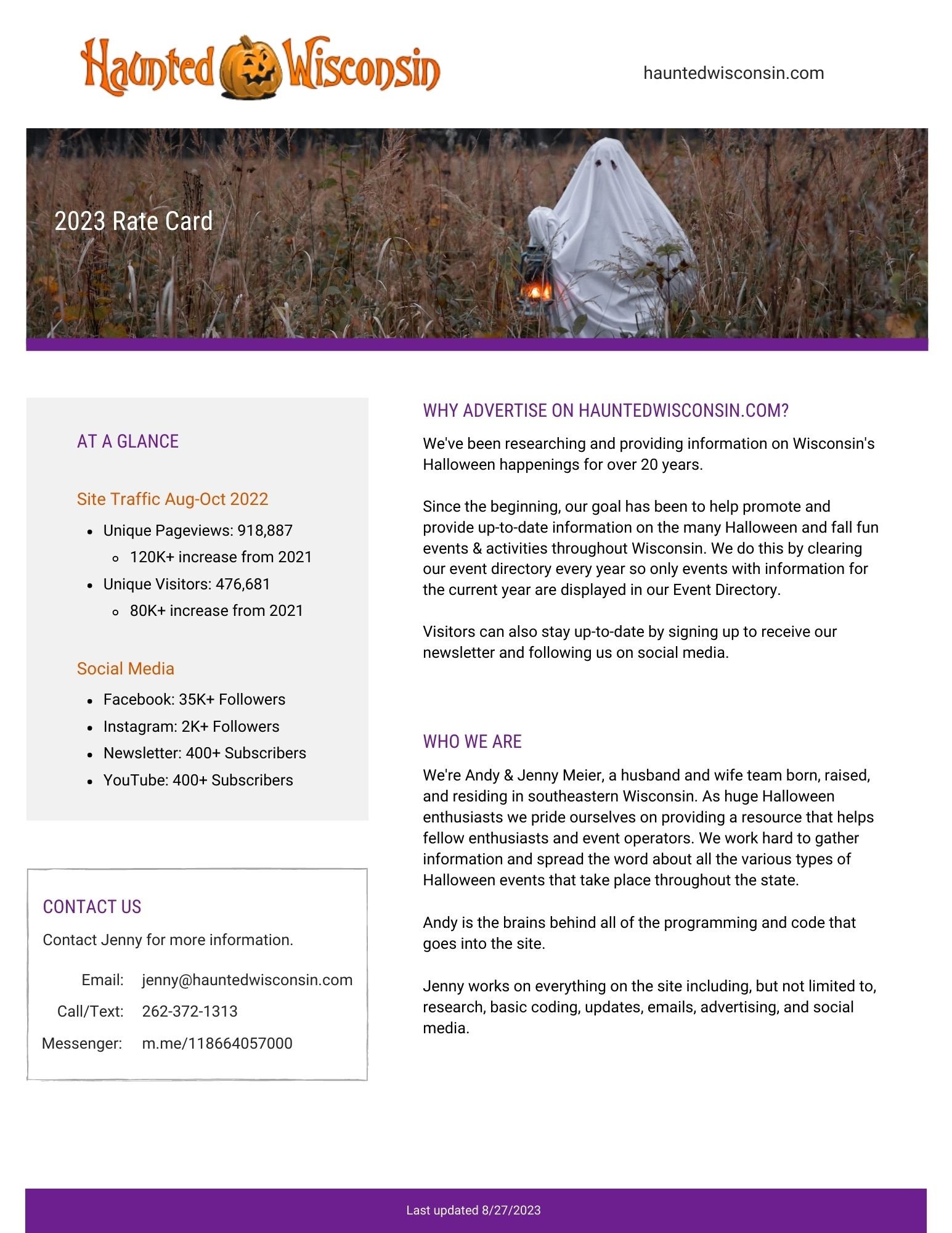 Contact Jenny Meier at [email protected] for more information.