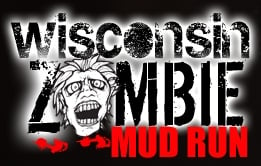 Bowl with zombies TONIGHT Friday, April 4
Events
Head over to Sunset Bowl (333 W Sunset Dr.) in Waukesha TONIGHT at 8pm to bowl with some zombies from the Wisconsin Zombie Mud Run. Get some pictures with the undead and some great WZMR swag! This years WZMR will be held on Saturday, May 17th. Be sure to sign up soon!
New look coming soon
HW Updates
In order to give you a better viewing experience on multiple devices (phones, tablets, etc.) we're currently working on a new site design for Haunted Wisconsin, but we need your help. Tell us how you would improve HauntedWisconsin.com. We'll be giving away a few Haunted Wisconsin t-shirts and maybe a few other extra goodies to those of you who help us. Just send an email to [email protected] with your suggestions. Unfortunately due to the new site design our advertising information for 2014 is not yet available. We'll make an announcement here and on Facebook as soon as it is. Thank...
---
---
---
---
---
December 7th, 2022 7:45 a.m. CST 15.29