Events
Mud, slime and zombies return to Waukesha
The 2nd annual Wisconsin Zombie Mud Run returns to the Waukesha County Expo Center on Saturday, May 17. The masterminds behind this zombie filled 5K course are the same people who bring you the Wisconsin Feargrounds haunted house every October. Owner, Tim Gavinsk, said the run was started "to give back to the community that has been so loyal to us the previous 10 years." WZMR is once again partnering with the This Time Tomorrow Foundation whose mission is to provide financial support to families and organizations focused on cancer research, education or advocacy using music and the arts to inspire hope, and help those affected today reach the tomorrow they deserve.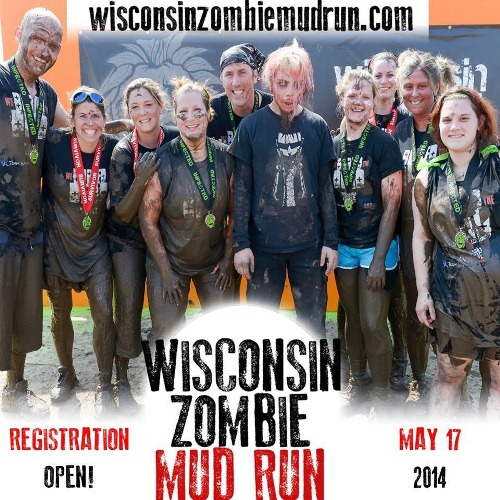 To be part of the dirty fun you can choose to be a runner or a zombie.
Zombies get snacks, water a WZMR t-shirt and terrorize runners from 9am - 1:30pm.
Runners get some fun swag including a t=shirt, racing bib and medal They also get a free beverage (soda or beer) and will start the course with three lifelines (think flag football). They'll make their way through a course filled with zombies mud and slime. Make it through to the end with at least one lifeline and you'll get a survivor medal. Lose all your lifelines and you'll end up with a medal showing everyone you couldn't quite make it and got infected.
If getting dirty isn't your thing you can register to be a Volunteer or Spectator.
Volunteers work a five-hour shift and receive snacks and water, free parking and a t-shirt.
Spectators pay $5 and get to watch the whole muddy mess from the sidelines.
Whatever option you choose you can celebrate the zombie and mud filled day at the survivors party from 1-5pm hosted by Van (The Man) McNeil.
Go to www.wisconsinzombiemudrun.com for more information and to register.