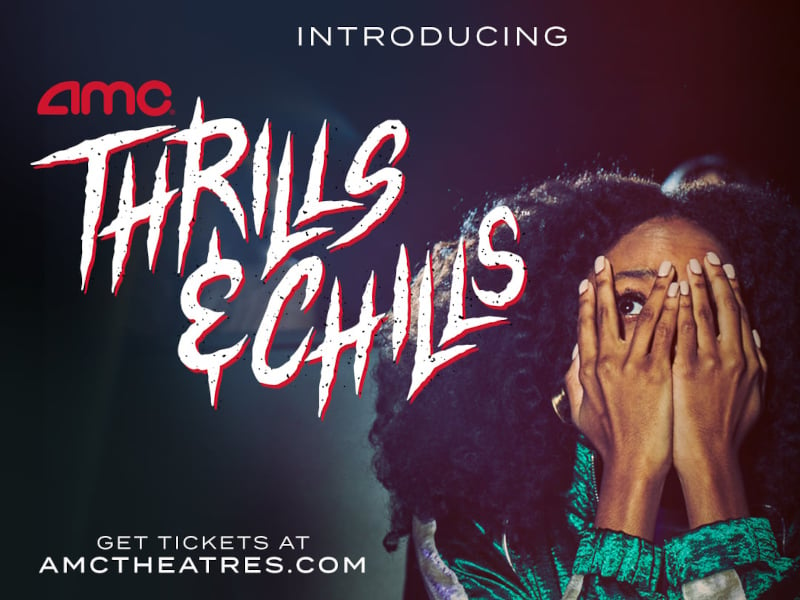 AMC Theaters hosts surprise horror screenings this October
Movies & TV
Watch new releases or cult classic horror movies at AMC's "Thrills & Chills" event for just $5 every Wednesday and Friday throughout October. Only two theaters in Wisconsin appear to be participating: AMC CLASSIC Desert Star 15 in Baraboo and AMC Mayfair Mall 18 in Wauwatosa.
AMC hasn't said which movies they'll be showing (it's a suprise!) but list the movie run times so you can get an idea of what will be showing if you do some searching.
October 1 - 1hr40min Rated R
October 6 - 1hr58min Not Rated
October 8 - 1hr46min Rated R
October 13 - 1hr44min Rated R
October 15 - 1hr56min Rated R
October 20 - 1hr36min Rated R
October 22 - 1hr25min Rated R
October 27 - 2hr22min Rated R
October 29 - 2hr49min Rated R
Visit the AMC Theaters website for more information and to buy tickets.
---
---
---
October 27th, 2021 9:39 p.m. CDT 13.57