Events
The Hartford Jaycees celebrate 33 years of haunting
This post is sponsored by the Dwelling of Despair and Forest of Fear. All opinions are my own.
For over a decade the Hartford Jaycees been haunting the grounds at Fireman's Park in Slinger and 2017 marks thier 33rd year of operating a haunted house; recently renamed the Dwelling of Despair and Forest of Fear. Haunt enthusiasts who prefer their haunted houses in an actual house will be thrilled to hear that most of the haunting takes place in an old two story building plus a basement! Visitors start by trekking through the Forest of Fear then climb the stairs to the 2nd story of the house. After traversing through the house, visitors exit the basement and onto their final journey through a pallet maze, and may just find themselves getting separated from their group.
For kids 12 & under, the Jaycees will be holding two children's matinees on the 14th & 22nd. From Noon to 4pm the lights will be on and the scares toned down. Tickets are just $6.00.
For those who enjoy a good deal, the Jaycees have several discounts planned this season including:
Washington County High School Night
Friday Oct 13th & Saturday Oct 14th
High school students can get $4.00 off a general admission ticket by showing their valid school ID.
Hartford Food Pantry Night
Friday Oct 20th
Bring in a non perishable canned good, and receive $1.00 off a general admission ticket.
Throwback Thursdays
Thursday Oct 19th & 26th
General Admission is only $10.00
Christmas 4 Kids Night
Saturday Oct 21st
$1.00 from each admission will be donated to the Christmas 4 Kids organization.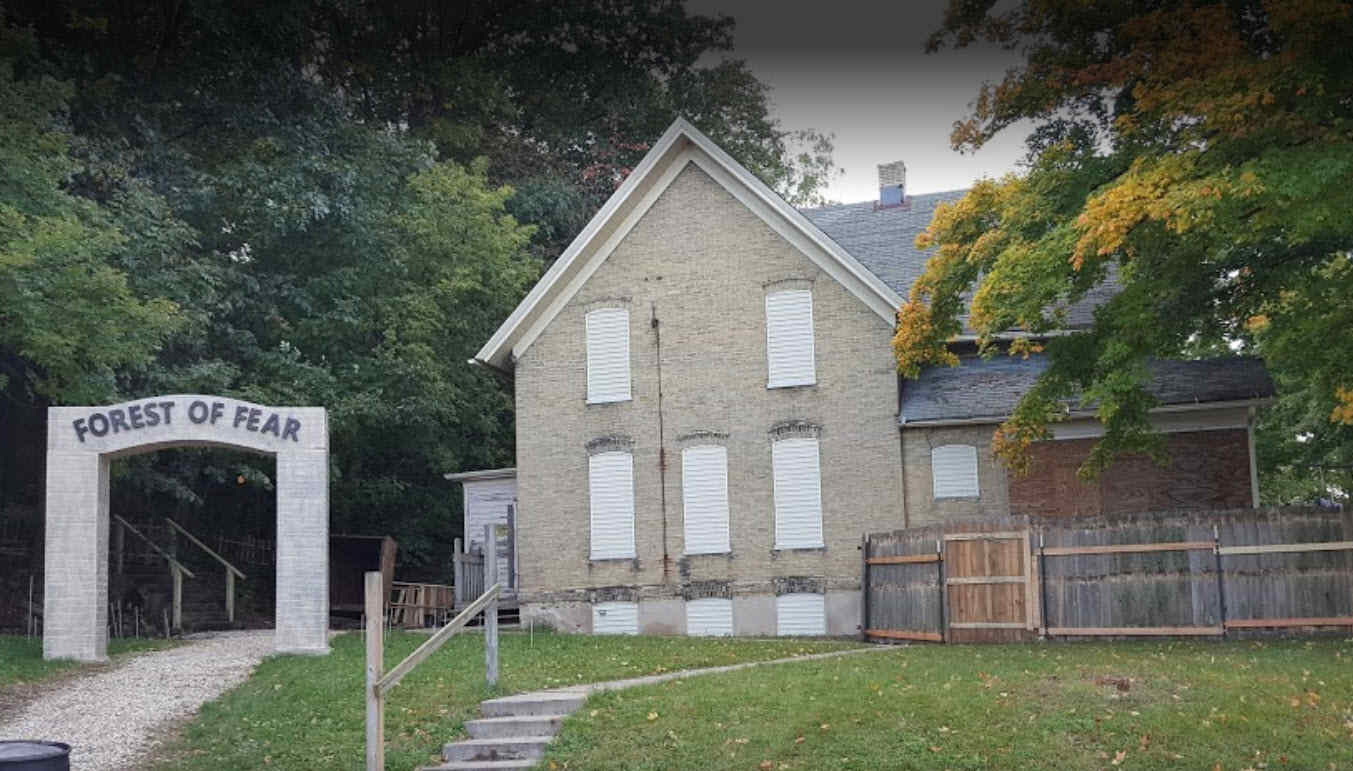 Photo: Aaron Smiley
The Dwelling of Despair and Forest of Fear are open this year on October 6, 7, 13, 14, 19, 20, 21, 22, 26, 27 & 28. Hours are 7-10pm on Thursdays, 7-11pm on Fridays and 6:30-11pm on Saturdays. General Admission tickets are $14.00 and VIP tickets are $24.00.
Bring In your Valid Military, Veteran, Police, Fire or EMS ID & get $2.00 off a general admission ticket. (Not valid on throwback Thursday, Children's Matinees or any other special promotions.)