Skeleton hoodie giveaway
Haunted Wisconsin News
Bones in the Hood Giveaway
Halloween may be a little more than a half year away, but that won't stop us from teaming up with our friends over at HalloweenCostumes.com to giveaway one of the skeleton hoodies pictured below!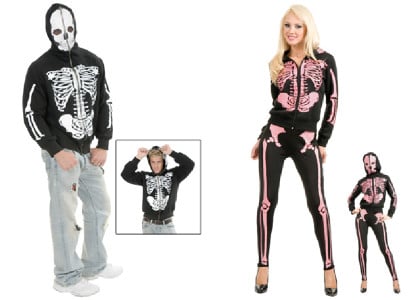 Check out the skeleton sweatshirt here See the pink skeleton hoodie here
For your chance to win, simply send an email to [email protected] with the subject line, "Skeleton Key" for your chance to unlock the prize of your choice. One winner will be chosen randomly on Friday, March 29 and will have their pick of either of the sweatshirts pictured above.
This Giveaway is for U.S. Residents Only