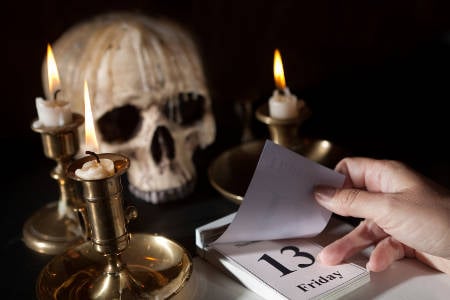 April 2018 Friday the 13th Events
Event News
Mark your calendars! The 13th falls on a Friday next week and there are TWO haunted attractions celebrating.
Slasherfest at Terror on the Fox in Green Bay is a special, one night only event. The first 100 people who show up will receive a free hockey mask. Tickets range from $25 to $45 per person depending on which package you purchase. Buy tickets online to secure your spot.
Dominion of Terror in Sheboygan celebrates with Terror in April on both Friday & Saturday. Tour their 2017 haunted attraction one last time before they tear down and set up for the 2018 Halloween season. Tickets are just $10!

Slasherfest at Terror on the Fox
2285 S Broadway
Green Bay
Terror in April at Dominion of Terror
2024 N 15th St.
Sheboygan
---
---
March 19th, 2019 2:33 a.m. CDT 1.5.2