Scares abound at this old shipyard building
Event News
This post is sponsored by Scare USA. All opinions are my own.
In Two Rivers, just minutes from the shores of Lake Michigan, on the banks of the East Twin River sits a rusty old shipyard building; The Schwarz Marine Co. For the past 5 years, it's been home to Scare USA.
Some visitors to this one-of-a-kind attraction have claimed there is paranormal activity on the outside of the building. While you may not experience paranormal activity during your visit, you can expect to encounter a variety of smells, unique sets, custom made costumes, professional lighting and sound. The scares will come at you from all directions, so be ready to maneuver in and around trying to find your way out.
Now open every Friday & Saturday through October from 8pm - midnight.
General admission tickets are $15 and Fast Pass tickets are $35.
Scare USA is a proud supporter of the Don't Be A Monster bully prevention campaign.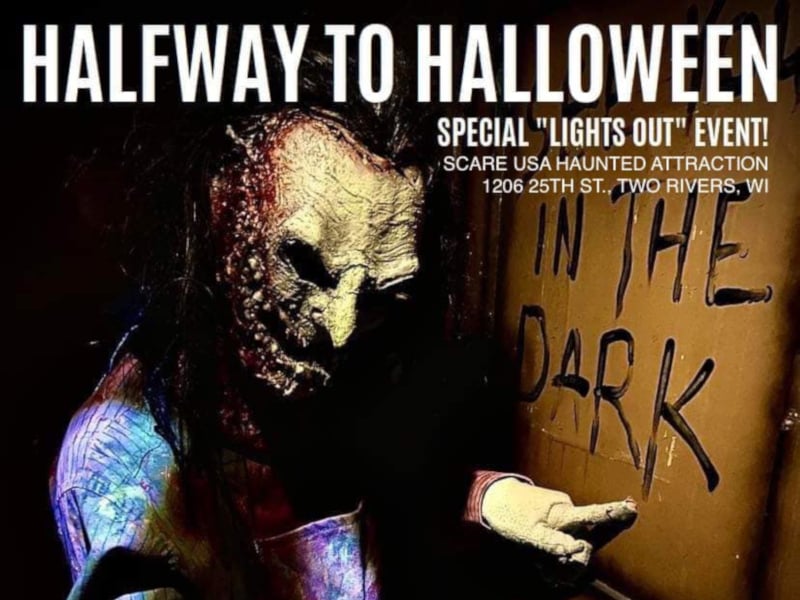 Scare USA is an award winning, top rated, must see haunt! Face your fears and get your scare on at Scare USA.
In 2015 Haunted Wisconsin travelled to Scare USA for a Behind the Screams look.