Waukesha area zombies wanted May 23 & 24, 2017
Event News
iCombat Tactical Laser Tag is currently hiring zombie actors to work at their location in Waukesha.
Actors will portray a "walking dead" type zombie and will be shot at (laser game - no projectiles) by people playing the game.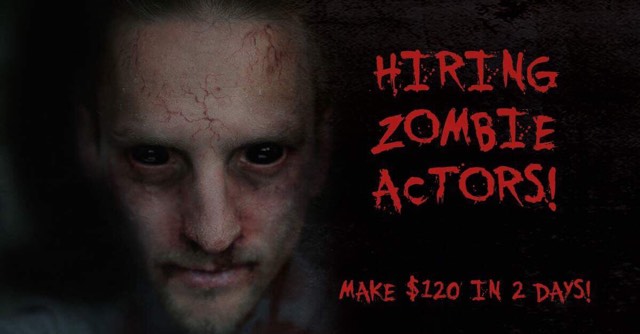 DETAILS
Dates: Tuesday, May 23rd and/or Wednesday, May 24th
Hours: You must be available from 3:30 – 11pm (Make-up from 3:30-5pm and acting only from 5-11pm)
Pay: $60 per day
Location: 1023 Spring City Dr., Waukesha
CONTACT
Interested in this position? Please send the following information to [email protected]:
Your name
Phone number
Which days you are interested in
Don't want to be a zombie but want to shoot them? Click here for more information and to buy tickets!