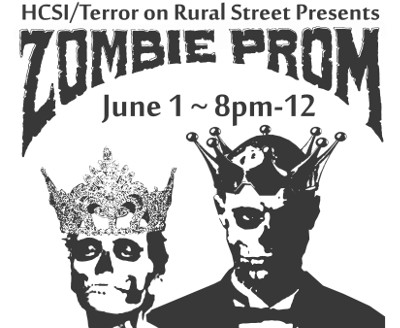 Zombie Prom on June 1st, 2013
Event News
Wisconsin has been filled with zombies this spring. We've had zombies walking, going to pubs and chasing runners through mud and slime. Now zombies can get gussied up and celebrate with their very own prom! On Saturday, June 1st, Hartford Community Service Inc., the people who run Terror on Rural Street Haunted House in October will be holding it's first zombie prom at the Schauer Arts Center for those 21 & older.
You won't have to wear a tux or gown, but you will need to look like a walking corpse; zombie attire and zombie make-up are required. And yes, there will be a zombie king and queen chosen so be ready to shine in the spotlight!
Tickets can be purchased online for $15 or at the door for $20.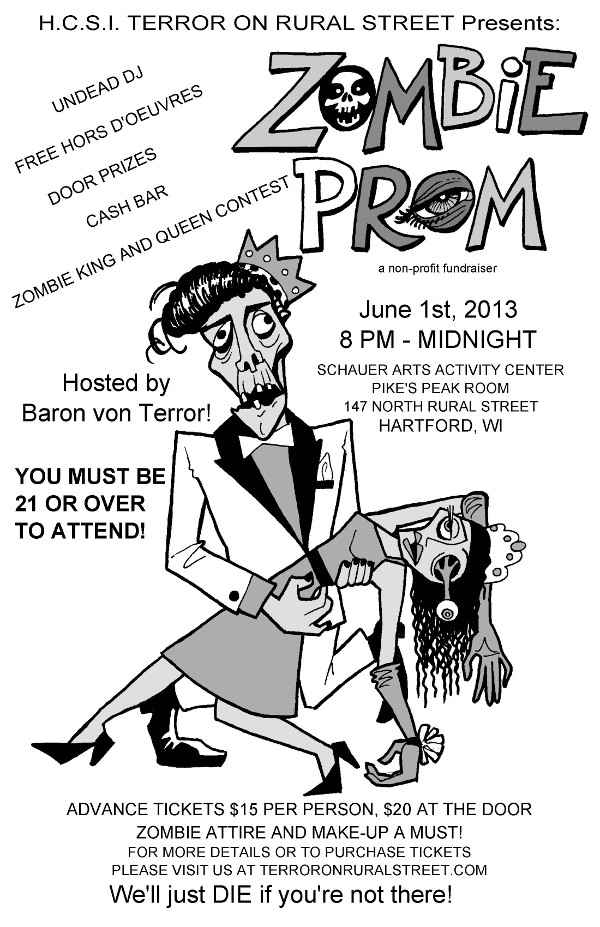 ---
---
---
February 23rd, 2020 9:01 p.m. CST 11.11d