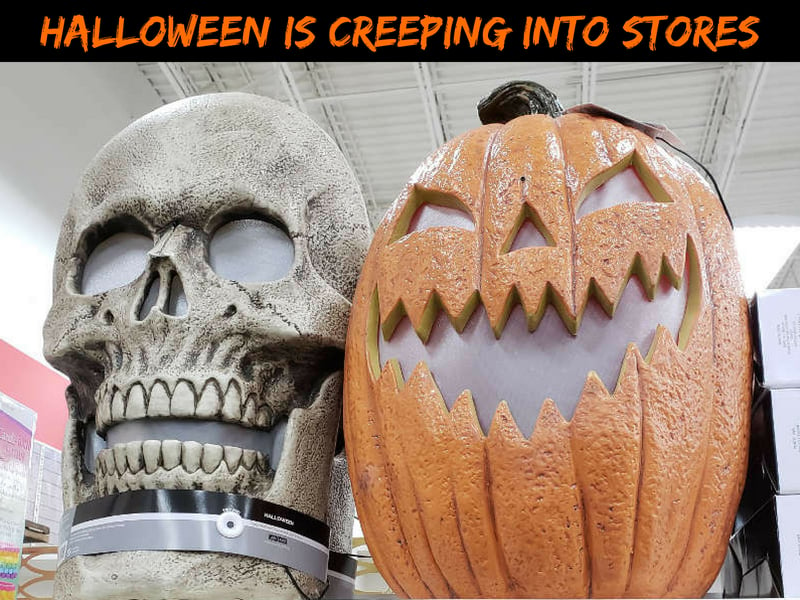 Halloween is creeping into stores
Halloween Hodgepodge
Can you believe it's already the last Sunday in July? The Wisconsin State Fair starts this week and preseason football starts in less than two weeks! After what seemed like a winter that would never end, I'll be soaking up every last bit of summer that I can, but that doesn't mean I'm not ready for fall and Halloween. In fact, Andy and I have already scoped out several stores in search of Halloween goodies, and boy did we find some!
At Home already had a couple of aisles decked out as of July 7th.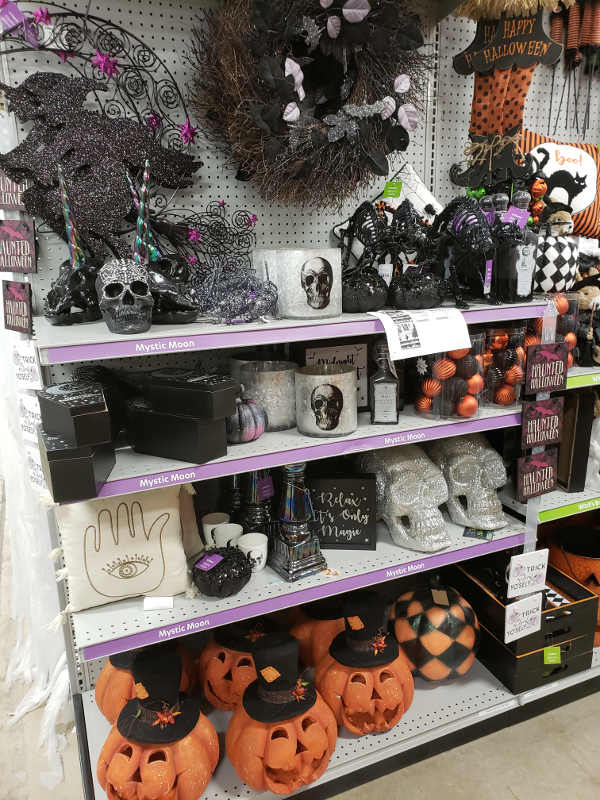 We're not too sure about the pastel colored items. Easterween?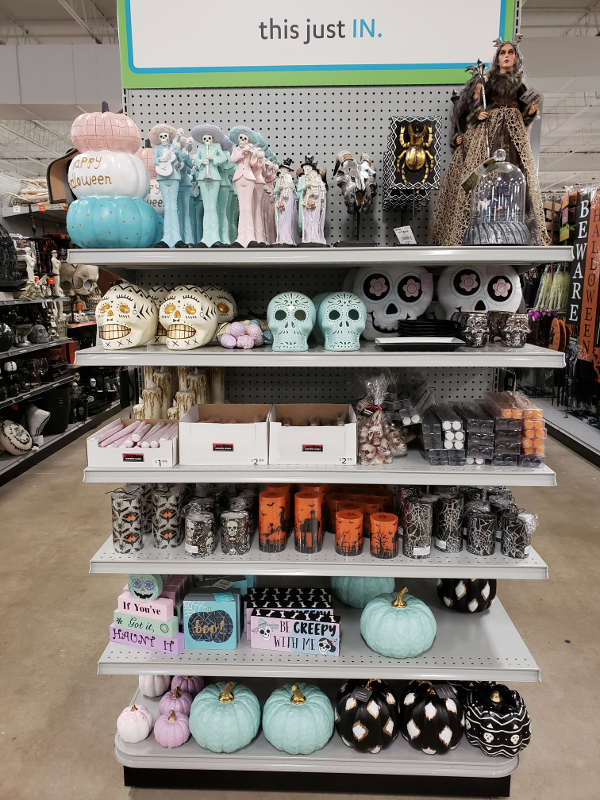 On July 16th Tuesday Morning had a couple of endcaps with items out. By the 24th they had almost a whole new selection.
I'm kicking myself for not buying these!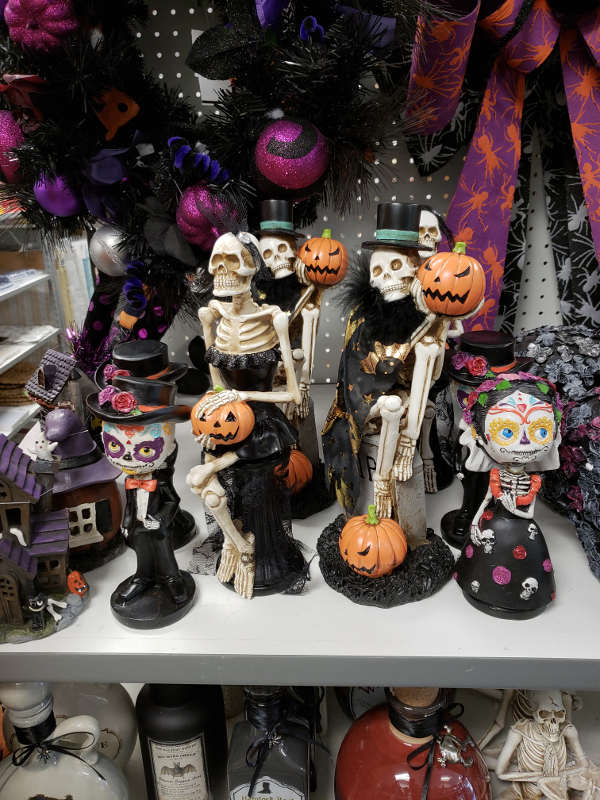 JOANN Fabric and Craft Stores had a few items out on July 23rd. And yes, it was already on sale.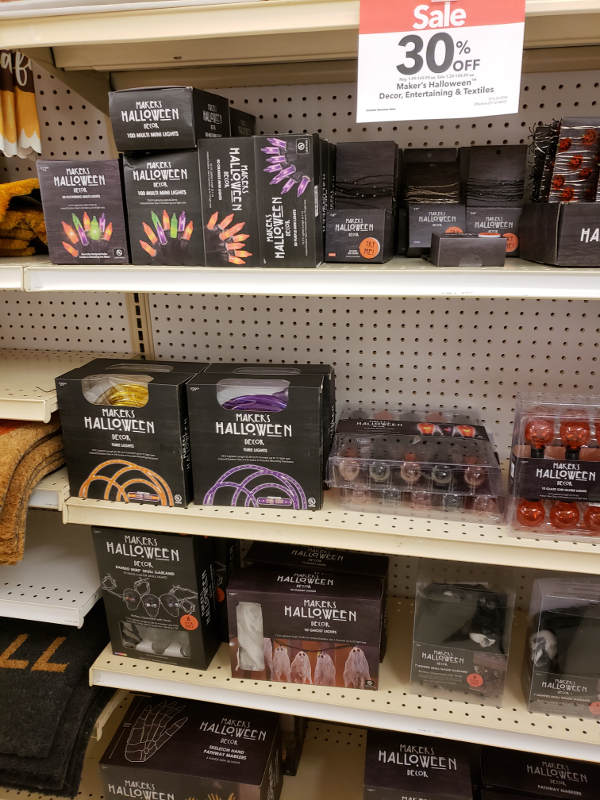 As of the 28th, Costco only had some kids costumes.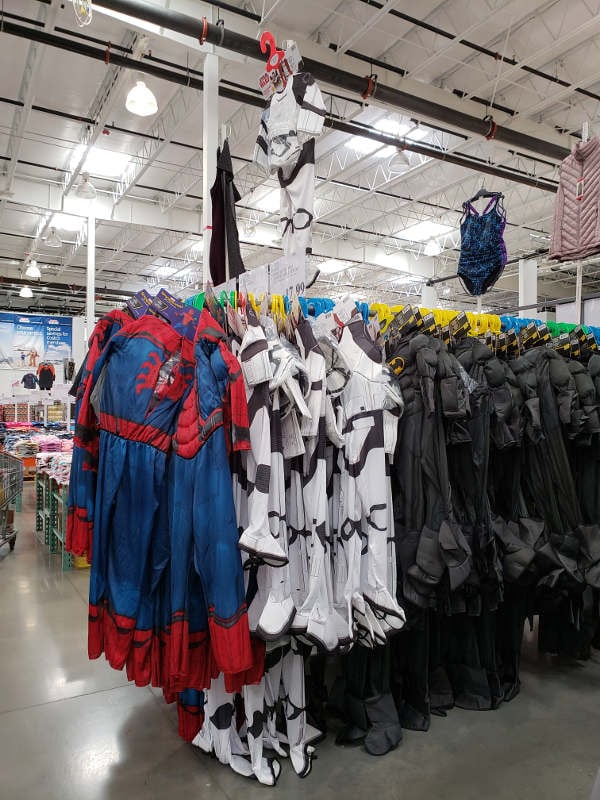 Michaels had a great selection out as of the 28th.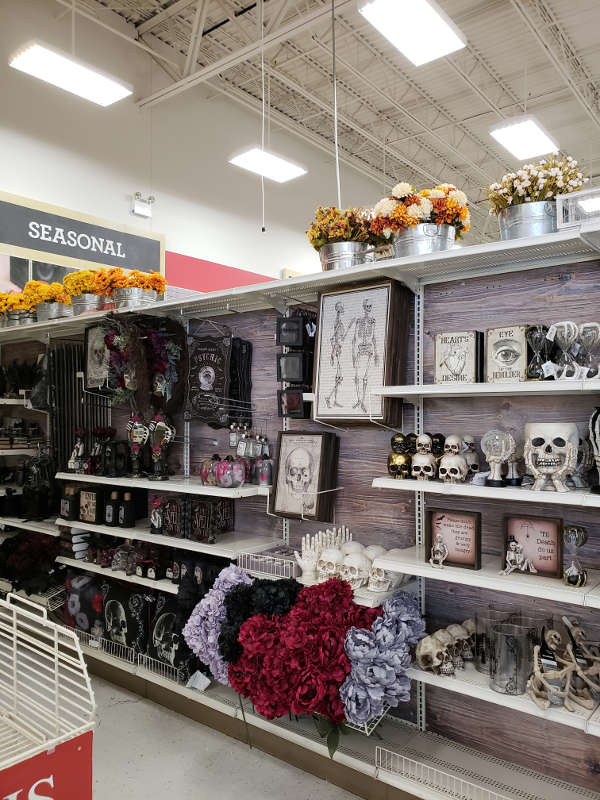 My favorite finds so far have been the tabletop skull head, palmistry hand and vintage looking items from Michaels.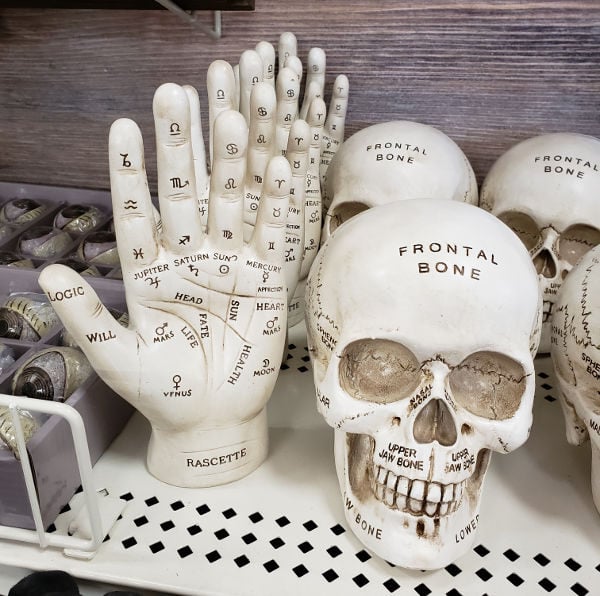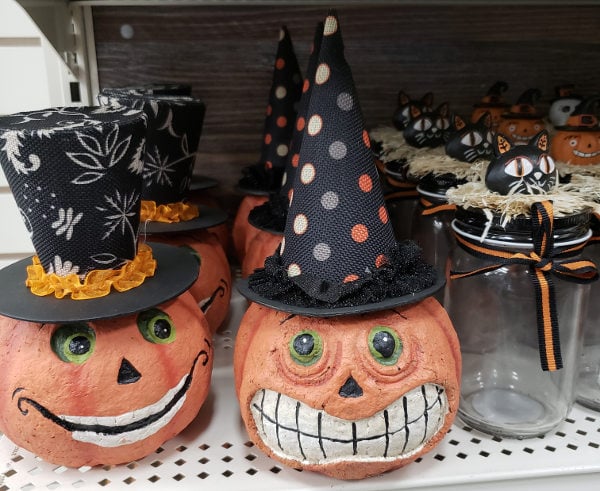 We've also heard Cracker Barrel Old Country Store and Big Lots has their Halloween items stocked. I'm hoping to get over there next weekend, but in the meantime follow us on Instagram to see more pictures.
---
---
March 19th, 2019 3:17 a.m. CDT 1.5.2