It's beginning to look like fall...in stores
Halloween Hodgepodge
Updated: 7/28/2013
Independence Day has come and gone which means it's time to start preapring for fall. Yes, I know summer only started a couple of weeks ago, but as most of us know, stores like to get ahead of the seasons. So, if you're finally getting around to looking for patio furniture, you better move fast! Target has already started clearing out their summer merchandise in order to move back to school items in, which of course means Halloween goodies aren't far behind!

If you're like me and love seeing fall and Halloween items popping up in stores early in the season, you're in luck! We've heard that craft stores like Michael's, Jo-Ann Fabrics and Hobby Lobby already have some fall décor items out and will soon be stocking Halloween. I even spotted a few Halloween and fall items at Farm & Fleet in Waukesha this past Saturday, July 6th.
Want more Halloween? If you'll be traveling out of state, stop out at a Garden Ridge store. We've heard from the folks on the Halloween Forum that they already have a bunch of Halloween items out.

Be sure to let us know when you spot Halloween items and share your pictures! You can see our pictures of Halloween merchandise and Halloween magazines on our Facebook page.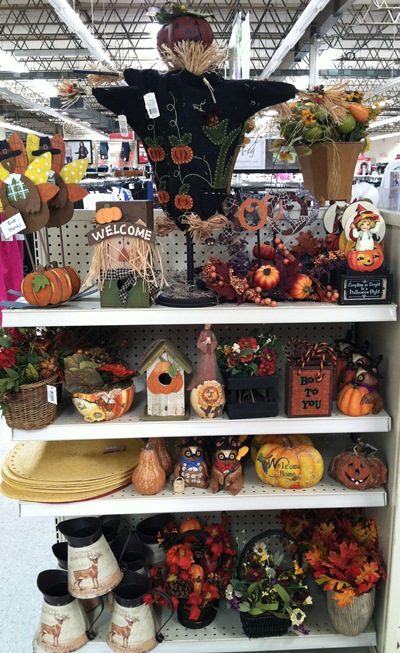 ---
---
---
June 5th, 2020 11:57 a.m. CDT 11.11d